SiteLock Web Security
While large enterprises have unlimited budgets to deal with cyber attacks, SMBs, who are the targets of almost half attacks, lack the resources to defend themselves. That's where SiteLock comes into focus.
Get Started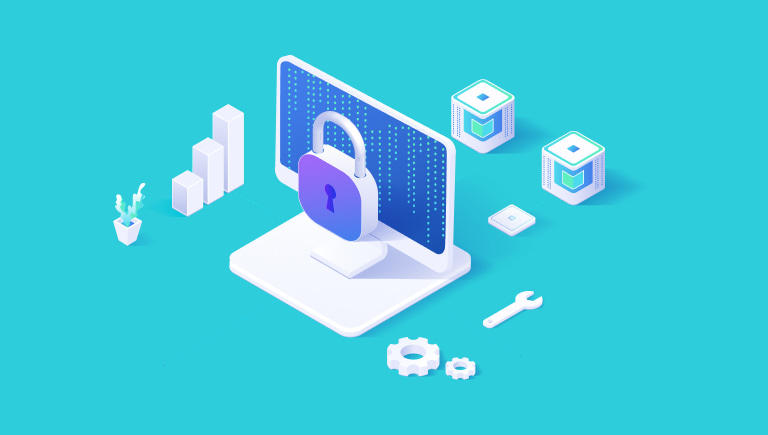 SiteLock
Protect Your Website with SiteLock
Website Scanning
Scan your site or blog daily for malicious or suspicious activity. When threats are found, you are notified immediately.
Malware Removal
Find and automatically remove website malware before any damage is caused to your site or visitors.
Vulnerability Patching
Automatically patch vulnerabilities in your CMS website before cybercriminals exploit them and gain access to your site.
Web Application Firewall
Prevent hackers from entering while increasing your site speed by as much as 50 percent.
Frequently Asked Questions
Do I need website security?
When it comes to your security, no website is too small to hack. It's always better to be proactive than reactive. Meaning, we highly recommend you secure your website before a compromise occurs.
Doesn't my hosting provider protect my website?
It's a common misconception that hosting providers protect the websites they host. Your web host only protects the server your website is hosted on, not the website itself. Think of it like an apartment building: Property management takes responsibility for securing the building, but each tenant must lock the door to their own apartment.
How can I help prevent malware in the future?
Update your CMS (WordPress, Joomla, Drupal, etc.), themes and plugins on a regular basis. Outdated themes, plugins and CMS are one of the main reasons websites are hacked.
Clean your hosting account regularly to decrease the risk of vulnerabilities and exploits. You can clean your account by removing all old code, unused user and FTP accounts, and unused files and domains.
Never leave a backup of your website on the same server.
Frequently update your password to combine uppercase and lowercase letters, numbers and symbols.
I have an SSL Certificate, why do I need this?
An SSL certificate is a great first step to a secure website. It decodes information passed between your site and its visitors to help prevent data theft. However, you still need to protect your site from defacement, theft or resources and other attacks.
What is website security?
Comprehensive website security protects your website and web applications from harmful cyberthreats, like malware and vulnerabilities. Depending on your SiteLock website security package, you'll receive daily website scans, automated malware removal and vulnerability patching, and a web application firewall to block harmful traffic from entering your site.
SiteLock is the global leader in website security. The company was founded in 2008 with a mission to protect every website on the internet. We currently protect over 12 million websites of all sizes around the world and are just getting started!