Google Workspace
How teams of all sizes connect, create, and collaborate. A flexible, innovative solution for people and organizations to achieve more.
Get Started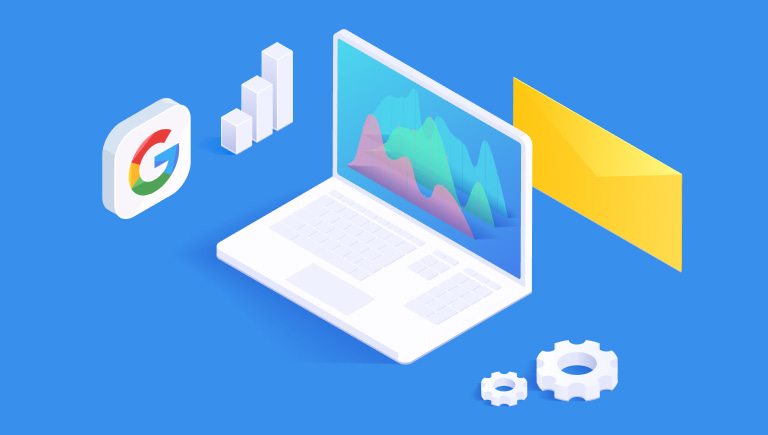 Google Workspace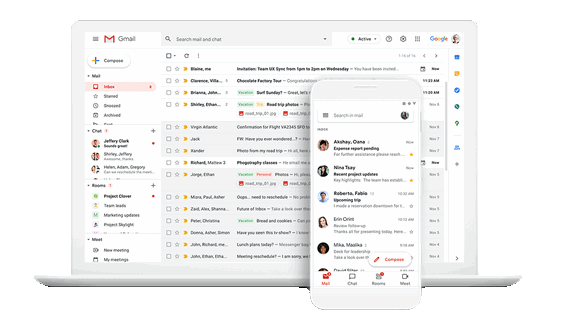 Secure business email, and so much more
With secure, ad-free email as a foundation, you can also chat, make voice or video calls, and stay on top of project work with shared files and tasks — all right in Gmail.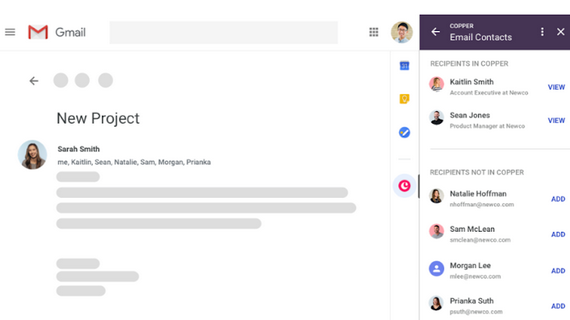 Robust integrations
Connect with coworkers via Google Meet or Google Chat, send an invite in Calendar, add an action to your task list — you can do all that and more without leaving Gmail. Plus, connect your favorite third-party applications in the side panel using Google Workspace Add-ons.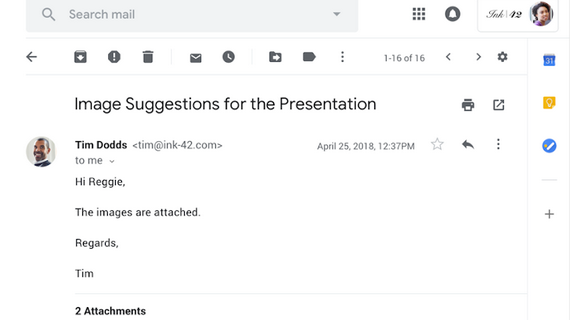 Get custom email @yourcompany
Build customer trust by giving everyone in your company a professional email address at your domain, like priya@yourcompany and joe@yourcompany. Also create group mailing lists, like sales@yourcompany.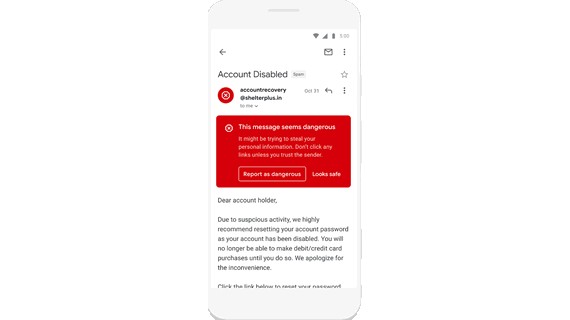 Designed to protect you from threats
Gmail works hard to keep you safe. Our machine learning models block more than 99.9% of spam, phishing, and malware from reaching our users.
Productivity and collaboration tools for all the ways we work
Gmail
The latest Gmail makes it easier to stay on top of the work that matters. With secure, ad-free email as a foundation, you can also chat, make voice or video calls.

Docs
Create and edit text documents right in your browser—no dedicated software required. Multiple people can work at the same time, and every change is saved automatically.
Drive
Store any and every file. Access files anytime, anywhere from your desktop and mobile devices. Control how files are shared.

Meet
Help your team stay securely connected with enterprise-grade video conferencing built on Google's robust and secure global infrastructure.

Forms
Create custom forms for surveys and questionnaires at no extra cost. Gather everything in a spreadsheet and analyze data right in Google Sheets.

Chat
From direct messages to group conversations, Google Chat helps teams and businesses collaborate fluidly and efficiently from anywhere.

Sheets
Sheets was designed with the needs of agile organizations in mind. AI features mean you can tap into the right insights to make meaningful business decisions.

Calendar
Spend less time planning and more time doing with shareable calendars that integrate seamlessly with Gmail, Drive, Contacts, Sites and Meet so you always know what's next.

Keep
Keep organized. Capture inspiration and to-dos effortlessly. Collaborate on notes with teammates and set reminders to stay on track.
Frequently Asked Questions
What's included with Google Workspace (formerly G Suite)?
Similar to G Suite, all Google Workspace plans provide a custom email for your business and include collaboration tools like Gmail, Calendar, Meet, Chat, Drive, Docs, Sheets, Slides, Forms, Sites, and more.
Which Google Workspace plan is right for my business?
We have a variety of plans that are designed to meet your unique business needs. To learn more about the various options, find a plan that fits your business needs on our plans and pricing page.
What is the difference between G Suite and Google Workspace?
As we've evolved G Suite into a more integrated experience across our communication and collaboration tools, we've rebranded to Google Workspace to more accurately represent the product vision.
How does Gmail in Google Workspace differ from free Gmail?
Google Workspace 's Gmail features include: custom business email @yourcompany, unlimited group email addresses, 99.9% guaranteed uptime, twice the storage of free Gmail, zero ads, 24/7 phone and email support, Google Workspace Sync for Microsoft Outlook, and more.
Can I migrate my existing email to Google Workspace?
Yes. Google Workspace migration tools are available for importing your old emails from legacy environments such as Microsoft®, IBM® Notes®, and other email systems.